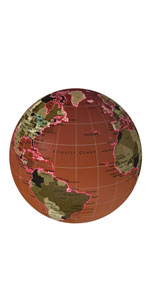 We put our effort to establish a seamless collaboration platform between R&D institues, manufacturers and market network.

Borni Pharma is in the market for its own manufactured products marketing,international trading and domestic marketing.
For own manufactured products marketing, we have own-developed new drugs,such as Arbekacin Sulfate,a National Class III New Drug, and Dibekacin Sulfate,a National Class VI New Drug.
For international trading,we have established mature and wide market channel with abroad countries,in Europe, in South-east Asia, in the middle east, in North and South America,etc.We built close and deep customers relationship. We are proud to be able to serve our long-term customers for over 20years.
Based on this foundation,we established market channel and tech development co-operation with some carefully selected API manufacturers,acting as global/regional market agent for kanamycin,anti-hiv raw material. We are also strong at Veterinary,feed additive and some high-value-added human drugs.